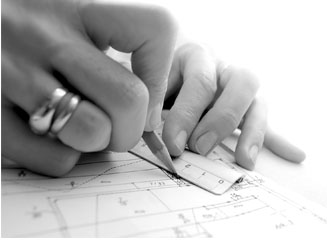 旨在为社会创造更新、最佳的良性社会产品,注重设计产品的品质是OCEAN多年来所秉承的信念。无论对发展商、还是对城市、对社会负责的态度都使OCEAN在多年的市场竞争中,获得越来越多客户的认同和理解,赢得了越来越多的赞誉。进取、务实、少说多做是我们的一贯作风;追求卓越的品质,精益求精是我们坚定的目标;诚信、真诚、实事求是更是自律于我们的信条。 OCEAN的产品最终使之与我们的客户在市场环境下做到了绝对双赢,产生的社会效益也必然是多赢的局面。OCEAN始终坚持以人为本的创作思路,尊重自然与文化,提倡节能、环保、生态,并依靠先进的设计理念,为人们打造更加舒适的生活环境。在设计中充分利用生态、绿色、自然的因素,来实现自由、和谐、舒适、社会化、人性化的建成环境。
OCEAN以为人类创造更美好的人居环境为使命,立足并持续专注于地产景观的不断探索和研究,以国际化的视野,现代的设计理念,充分尊重人性的需求,注重本土文化的结合,力求通过景观的营造为社会创造美好的人居环境,为客户创造更大的价值,为生态环境作出更大的贡献。
The company aims to create enhanced and best social products for the society, and has been focusing on design products' quality for a long time.With this altitude, the company
get
s the
recognition
and
understanding
by a growing number of clients over the past and won more credit.
Enterprising
,
pragmatic
is our consistent style; pursuit of excellent quality is our firm targets; honesty, sincerity and seeking truth from facts is our self-discipline brief. Our services bring a win-win situation to our clients and the market, as well as generate further social benefits. We insist on
people
-
oriented
design theory and respect local nature and culture, advocate sustainable development. By utilizing advanced science and concepts, we have created more harmonized, comfortable, social and humanized built environment to local communities.
The company has a mission of creating a better habitat for people, and has been consistently focusing on real-estate's research and discovery. We utilize internationalized vision and modern design theory, fully respect human requirements and native culture,
make
every
effort
to
create a better habitat for the society through design. We devote to create more value to our clients as well as contribute to improving our living environment.